Electronic Health Records System for Home Health Care Agencies
A comprehensive EMR that keeps home healthcare providers organized & compliant.
Billiyo empowers home healthcare providers with the management and operational support they need to make lives thrive.
Everything in One Place
Manage all aspect of your home care business with simple, reliable & transformative 21st century all-in-one internet & mobile solution
Automation of Tasks
System generates and notify you tasks automatically like Eligibility, OIG, SA, caregiver verifications, Billing notifications and more
Anywhere at anytime
The application features cloud services. Everything is perfectly in sync & in one place, so you can work using your mobile devices, lab top or desktop
Automated Billing
Bill directly (insurance or private pay) or through a clearing house on the platform that allow you to seamlessly submit claims in a click
Client & Employee
Manage all data and documents related to clients, employees and contractors & retain them for life

Scheduling & Operations
Go complete paperless with integrated scheduling that lets you schedule entire episodes in seconds

Real-Time Messaging
Communicate better with staff, clients, families & providers with eFax, email, in-app or text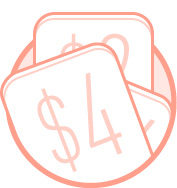 Full Accounting
Track Receivable, Payable, Invoices and Expenses in a single platform. We offer QB integration too.

Functionality that you can believe in
Finally, one software solution that ties together billing, charting, scheduling, time cards, clinical documentation, real-time communication and automation all into one clean cloud-based system, fully mobile compatible so you can manage your Home Health Care business in the 21st century
Schedule in minutes not hours
Streamline all your scheduling in a single platform and go paperless while reducing the headache of verifying times worked. Office personnel schedules for caregivers in a simplified daily, weekly, biweekly, monthly or even yearly. Caregivers instantly get a notification on their mobile app and view their schedule, update their worked hours and even electronically sign their timesheet and the system will generate acceptable electronic timesheet.
Mobile Solution (iOS or Android)
Intuitive Scheduling
Caregivers can view their scheduled tasks and update their hours worked, services provided and sign electronically their timesheet.
Qualified Professionals can virtual do every aspect of their work on their mobile phone or tablet. For example, nurses can complete client care plan and visits documentation using the app.
Automated Communications
Office employees can communicate with caregivers, send documents to sign and caregivers can update their availability through the mobile app.
Caregivers also get automated reminders like when it is time to submit timesheet and when their shift is about to begin
Electronic Visit Verifications (EVV)
Electronic Visit Verification verifies service visits occur and documents the precise date & time service begins and ends, location of service, provider and individual receiving service. This can be turned on/off by the agency based on requirements.
Signup Today for Instant Access
Join today and get access to Billiyo, and manage your home health care business in the 21st century